NutriBee's Bee Quest Manuscript Published in Nutrition Journal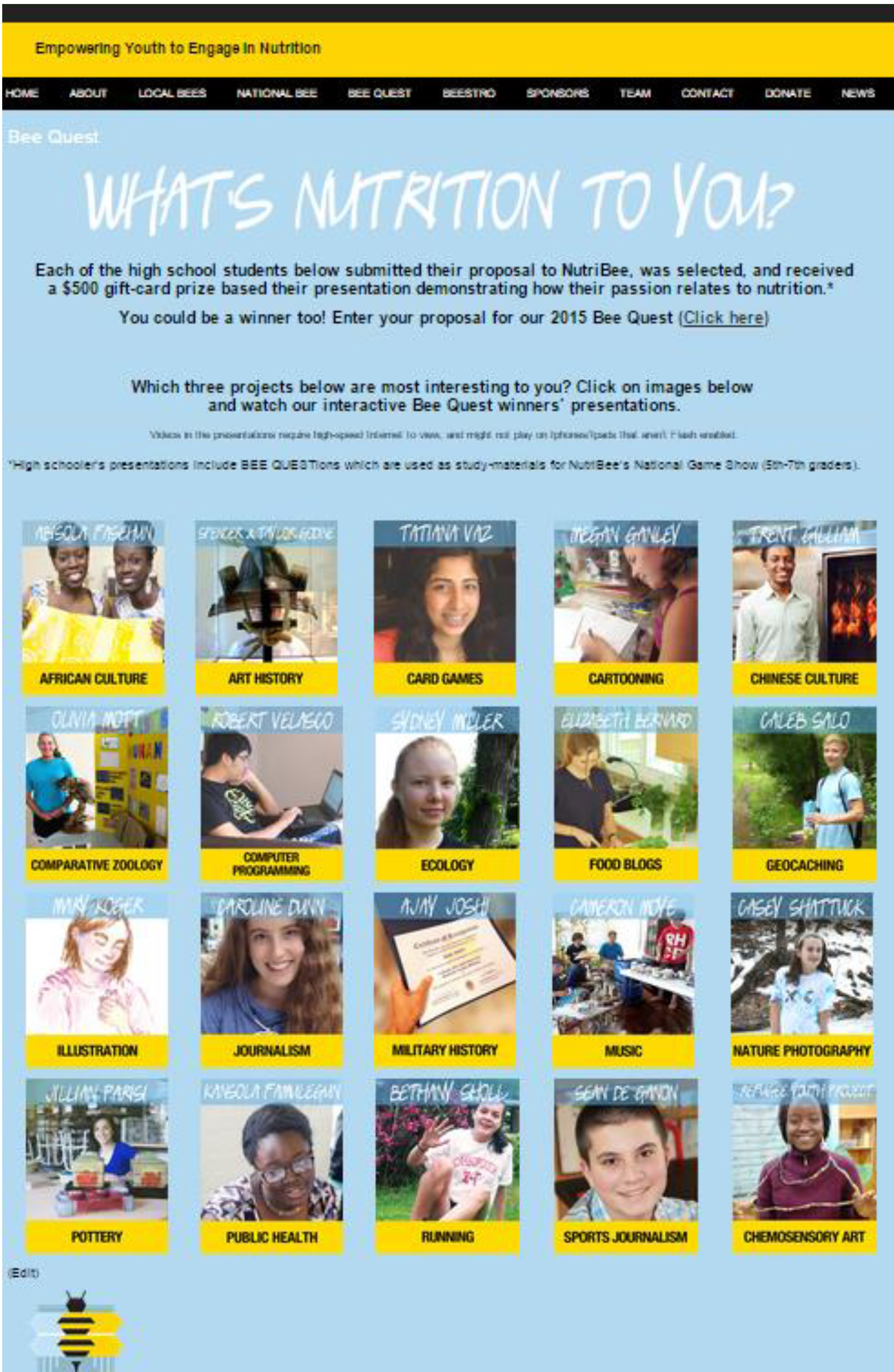 We are excited to announce that this week Nutrition Journal published "Youth peers put the 'invent' into NutriBee's online intervention."
Nutrition Journal considers manuscripts within the field of human nutrition. The journal aims to encourage scientists and physicians of all fields to publish results that challenge current models, tenets or dogmas. The journal invites scientists and physicians to submit work that illustrates how commonly used methods and techniques are unsuitable for studying a particular phenomenon. The aim of the journal is to provide scientists and physicians with responsible and balanced information in order to improve experimental designs and clinical decisions.
The Bee Querst publication is now avaialble to be viewed online on PubMed.gov, the National Institutes of Health's U.S. National Libraray of Medicine at thier website:
 http://www.ncbi.nlm.nih.gov/pubmed/26077664
Thank you to the manuscript authors and the student participants.
Posted on: June 19, 2015, by : Nutribee